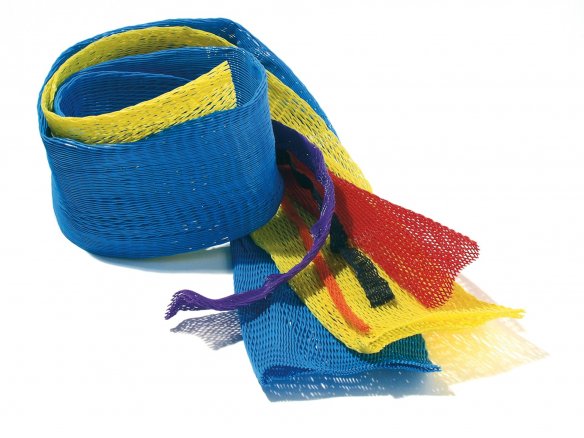 The actual use of polyethylene net tubing is as protective packaging for sensitive and irregularly shaped goods like, for example, ball bearings or exotic fruits. The net tubing is great at taking on the shape of the product to be packaged and thereby is able to protect it from damage.
In our opinion, however, this material has a lot more potential uses. This fixed mesh material, by virtue of its structure which is similar to that of expanded metal, can be expanded to a high degree. The different colours serve to identify the various sizes.
Polyethylene net tubing, coloured
6 Variants
6-17 mm
10-25 mm
25-60 mm
50-100 mm
100-200 mm
200-400 mm
Note
Please note that no exchange is possible in the case of products cut from rolls.

The minimum order for products sold from rolls is 0.5 running metre.