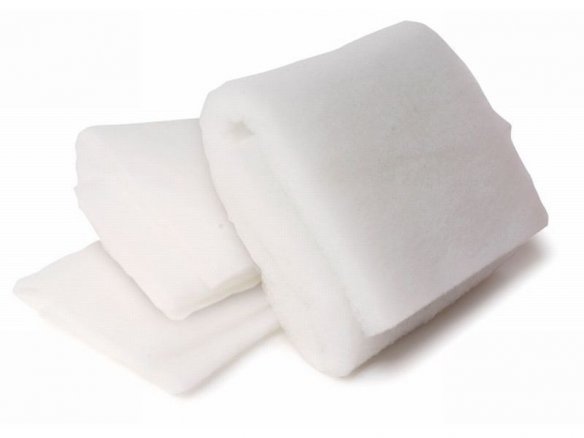 filter or handicraft fleece from 100% polyester, machine washable up to 60 °C, can be dried in a dryer
Bulk fleece made out of polyester is used commercially as a filter pad. It does, however, have other uses as well: as a damping material in speaker and subwoofer housings in order to optimize sound reduction in, for example, automobiles; as the standard filler material for patchwork quilts and blankets (e.g. the 15 mm version); as the shape forming material for doll and stuffed animal bodies. Bulk fleece can also serve very nicely as the underlying material for artificial powder snow. Polyester fleece is hypoallergenic as regards dust particles, can be washed up to 60 °C and dried in a convection dryer. This fleece can be cut with excellent results with a scissors.
Polyester bulk fleece, white
5 Variants
80 g / m²
150 g / m²
300 g / m²
Note
The minimum order for products sold from rolls: 0.5 running metre. Please note that no exchange is possible in the case of products cut from rolls.