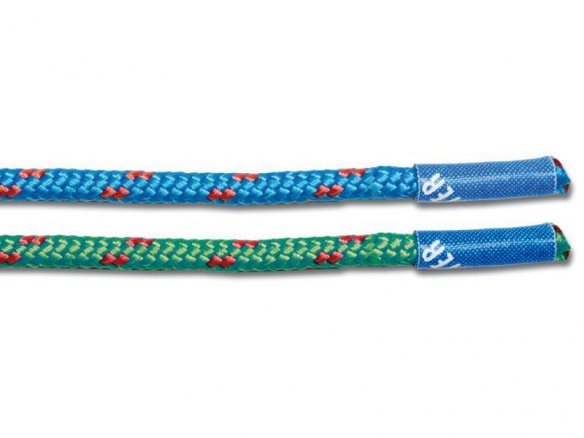 16-count woven sheath made of polyester, core is polyester multifilament yarn, tight braid, low elongation
For climbing it goes by the name mountaineering rope, for sailing its called trimming rope – in both cases we are talking about a tightly braided cord that is about 4 or 6 mm thick and designed for safety and tying purposes. This type of rope can be expected to knot well and to come in beautiful colours – you can use it for work, for binding, for handicrafts (use your imagination!).
Polyester braided rope, trimming rope
4 Variants
Note
Please note that no exchange is possible in the case of products cut from rolls. The minimum order for products sold from rolls: 0.5 running metre.