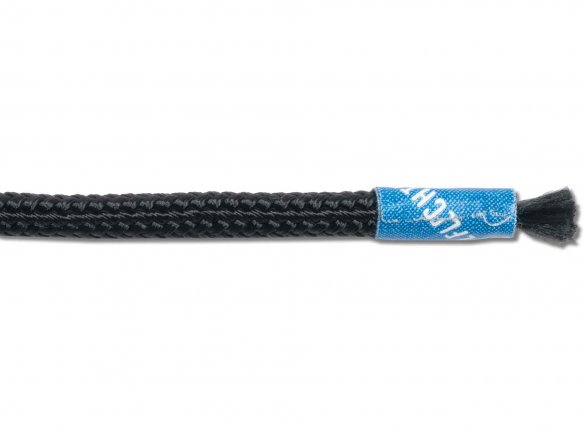 8-plaited braid, no core, flame retardant per German fire regulation DIN 4102 B1
These braided ropes, which are straightforward, sturdy, monochromatic and easily knottable, can be used for just about anything; it was, however, designed primarily for use in the event-technology sector, for example, for securing tarps, coverings, tent ceilings and curtains in locations like trade shows and stages where being flame retardant is the law.
The resistance to breakage for the individual diameters are as follows:
4 mm 270 daN (deka-Newton)
6 mm 575 daN (deka-Newton)
A rule of thumb for these specifications is as follows: The bearing capacity of a rope given in kilograms is determined by combining the resistance to breaking with a security factor that is either higher or lower depending on the intended use. As a rule it lies between 5 and 10. If you calculate using a security factor of 8, the resulting bearing capacity for a rope with a resistance to breakage of 100 deka-Newton will be 12.5 kg (100 divided by 8). This only applies to a static load and of course only to a new, undamaged rope.
Polyester braided rope, B1 (flame retardant)
2 Variants
Note
Please note that no exchange is possible in the case of products cut from rolls. The minimum order for products sold from rolls: 0.5 running metre.