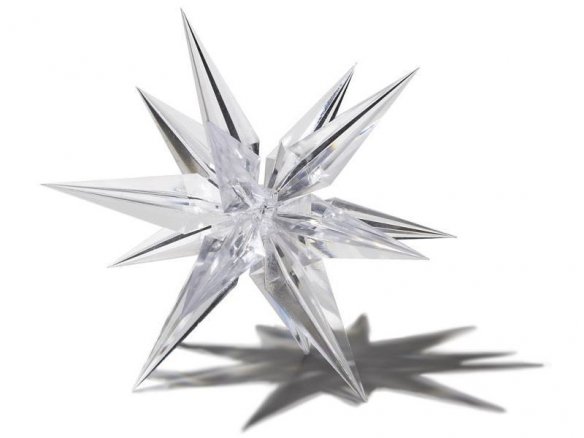 colourless, glossy, interlocking, two eyelets for hanging, come loose in a plastic bag
Although they are made from plastic, the stars still twinkle and shine as if they were really glass. The stars can be very simply put together by just taking the 14 points and sticking them in the small ball-shaped core which has holes supplied for that purpose. By means of the two eyelets it is possible to hang many stars below or next to one another. The stars are a very beautiful decoration for shops or homes and that not necessarily just during Christmas time.
Plastic star, transparent, three-dimensional
2 Variants
Note
Because the points of the stars are very sharp, they should not be hung so low that children can reach them.