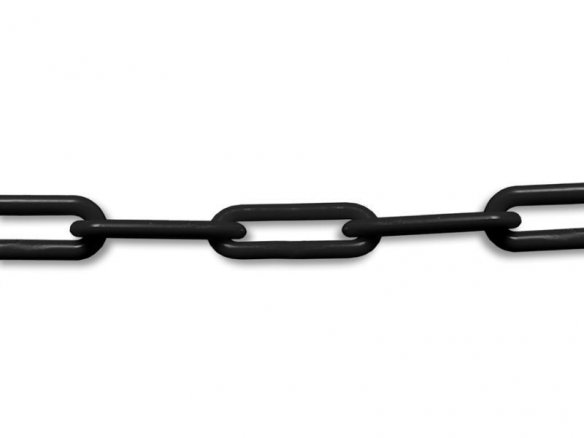 Polyethylene, approximates Form C, given dimensions: width of the material x inner length of link x outer width of link
Some home-owners use such a polyethylene chain as the drain chain on a rain gutter but plastic chains are also used quite often as a means of cordoning off areas that need to be isolated for reasons of safety or what have you. This cordoning, however, is only accomplished by means of marking out an area and would not be sufficient to actually secure it from entry – for that a STEEL CHAIN would be much more appropriate. Plastic chains can also be well used for hanging signs and pictures as long as they are not too heavy. What the actual weight limits for these chains are has not been provided to us by the manufacturer, so you are on your own!
The individual plastic links are completely closed, meaning they cannot be bent open – you can of course use a plyers to cut the link and then bend it in order to hang something on it.
Plastic link chain, 6.0 x 42.0 x 20.0 mm, black