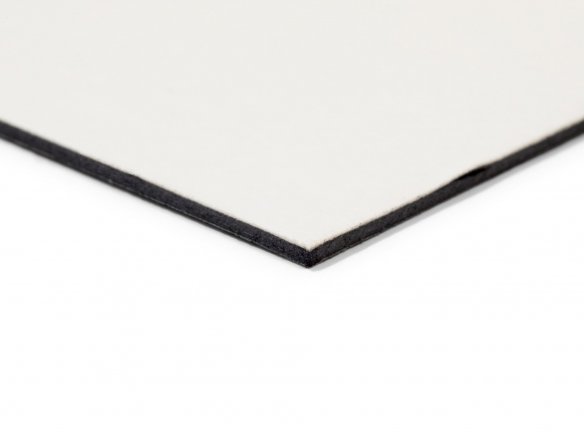 Surface

white surface layer paper, laminated on black core

Attributes

100% acid-free, buffered with calcium carbonate, pH is 7.5 - 8.0

Material

made from wood pulp, neutral sized
Passe-partout mat board, the other way around. Certainly, passe-partout mat board frames with white core are well-known and familiar. The variant with a black core and white top-layer draws a delicate yet striking line around the framed picture. In contrast to a completely white passe-partout, the passe-partout with black core ensures a high-quality framing, especially of black-and-white photographs.
For the buffering of the black core, calcium carbonate is used. However, the mat board does not conform to the highest conservation and museum standards, because it contains recycled fibers and is treated with optical brighteners. But, it is ideal for all decorative framing and is not acidic, even after many years, due to its alkaline reserve.
Peterboro passepartout, black core, ca. 1,4 x 810 x 1020 mm, white