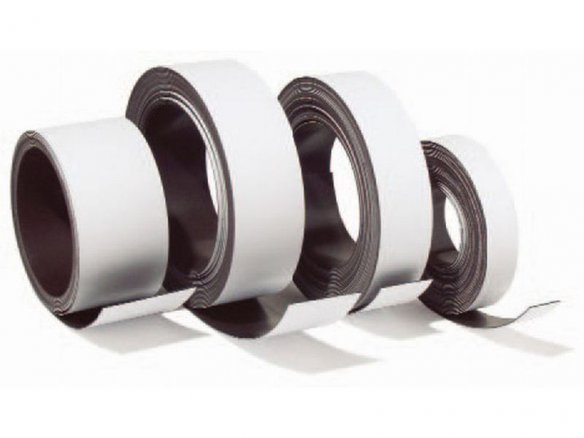 Characteristic

non-magnetic side with white PVC coating

Surface

silk matte

Thickness

0,85 mm
In strip form, the white magnetic foil is especially good for use in labelling shelves. It is easy to make signs by simply cutting a piece from the roll with a scissors. Labelling shelves with the magnetic strips is especially recommended when the stored goods will need to be moved around often. In order to make wood or plastic shelves fit for magnetic labels it is recommended that you attach strips of metal bands, sheet steel or finely perforated metal sheets (no drilling) to them.
Permaflex 5014 magnetic strip, white
4 Variants
Note
The minimum order for products sold from rolls: 0.5 running metre

Please note that no exchange is possible in the case of products cut from rolls and pre-cut pieces.