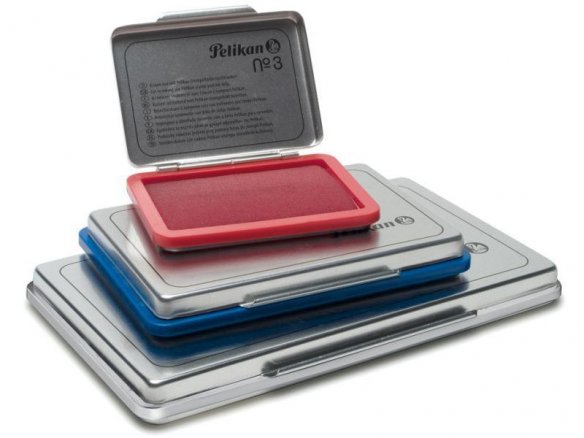 given dimension is the functional size of the pad
The stamp pads from Pelikan come in either a metal or plastic housing but we only carry the former version because it is only slightly more expensive while being much better looking, not to say less ugly!
The stamp pad itself consists of a piece of firm fleece that is soaked through with ink and covered with a fine mesh cloth. The ink used contains no oil and is suitable for use with all kinds of stamps although less so for metal stamps or, to be more exact, steel ones. Ink with an oil component is better for use with steel stamps because it will protect it them against corrosion.
In addition to the ink-soaked pads, we also carry un-soaked ones that you can impregnate yourself with an ink of your choice, be it a mixed ink or not.
Pelikan stamp pad
9 Variants