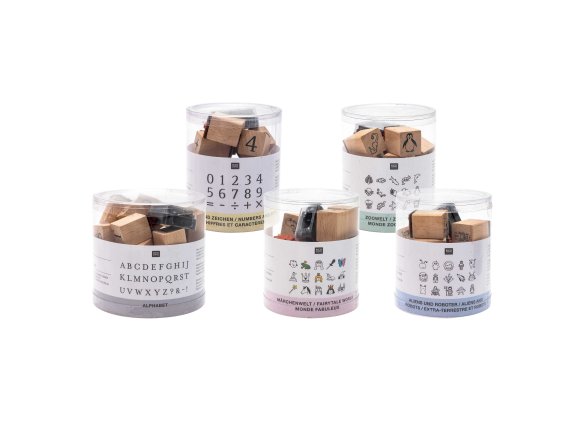 at least 15 stamps in a set
Stamp size 20 x 20 x 30 mm (l x w x h)
incl. black ink stamp pad
ideal also for children
Designs not only greeting and invitation cards, but also place cards matching the theme. Gift tags, albums and scrapbooking works, textile articles and much, much more ...
The set comes packed in a round plastic box (ø 80-100 mm, h = 95 mm). The rubber stamps are fixed on a wooden block with a cell rubber intermediate layer.
paper poetry wood stamp set, round box
5 Variants