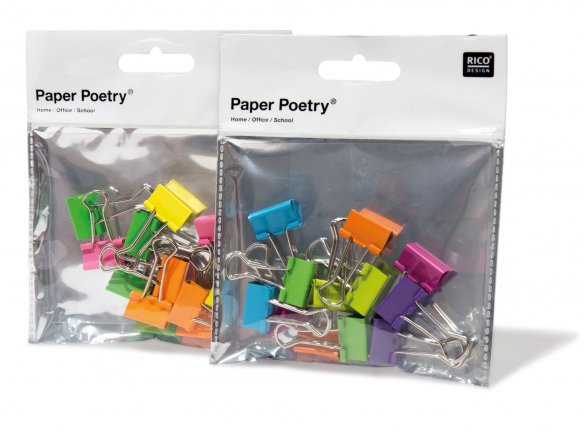 Six different colors
Easy use by foldback function
The Paper Poetry foldback clips are not just for use at work or school, but creative projects of all kinds. Use it, for example, to attach your favorite photos on a taut cord. Colorful, beautiful, and playful.
Note: This item is not suitable for children under three years.
Small parts can be swallowed.
Paper Poetry foldback clips, coloured, w = 19 mm, 12 pieces, neon, assorted (45.13)
2 Variants