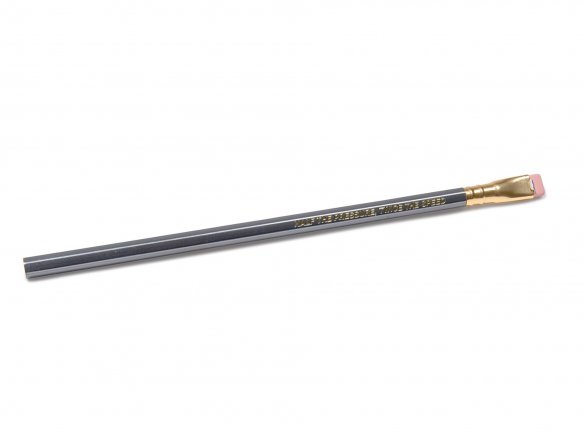 New edition of the cult classic
Glides butter-soft over paper
For writing and drawing
Its roots go back to the 1930s, when Eberhard Faber introduced the first model of the Blackwing 602 pencil. The (still today) printed slogan, "Half the Pressure, Twice the Speed," was aimed at stenographers because the 602 could glide smoothly and softly over paper, with a low degree of wear. These qualities were also appreciated by artists like John Steinbeck and Chuck Jones; the latter of whom created the legendary chartoon character, Bugs Bunny.
Here is the American remake of the cult pencil, made of the finest California cedar and a soft lead of Japanese graphite. This lead is equally suitable for drawing and writing. We don't know whether today's Blackwing pencil from Palomino has exactly the same writing characteristics as the the original, but it glides wonderfully over the paper and lives up to its reputation. The small eraser in in the characteristic flat ferrule is interchangeable. You can find supplies at Palomino Blackwing Ersatzradiergummis.
By the way: Unlike with many vendors who only sell the legendary pencil in a 12-pack, we also sell them individually!
Palomino Blackwing pencil, 602, shaft colour: anthracite, with eraser 2B