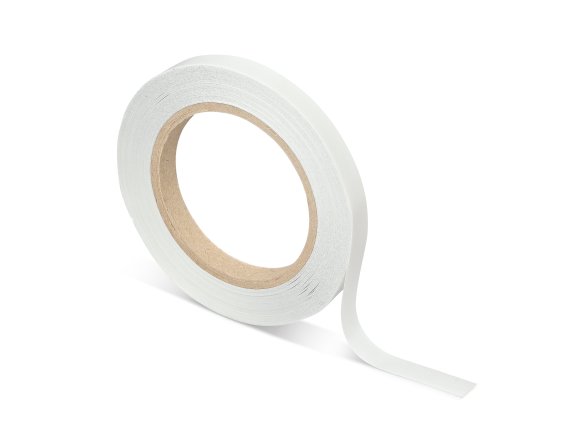 double-sided adhesive (various bonding strengths), white, acid free, synthetic carrier material
This double-sided adhesive tape from Neschen is offered with different adhesive strengths. The double-sided and single-sided weak-adhering tapes are good for mounting work and presentations dealing with sensitive objects or objects that need to be interchanged. The tape with high adhesive strength can provide permanent and extremely sturdy bonds on graphic materials or photographs.
Important: Please note that, in the case of the tape with differing adhesive strengths, the side of the tape that is protected by silicone paper is the weaker of the two.
Neschen double-sided adhesive tape Gudy acid free
3 Variants