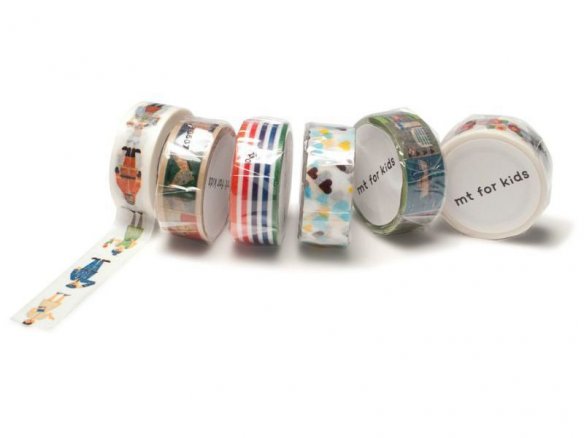 7 metres per roll, rice paper, semi-matte, th = 0.05 mm, acid-free, solvent-free acrylate adhesive, removable without residue, inner roll diameter is 30.5 mm
Childishly brash masking tapes make up the collection called "Mt For Kids". These tapes, however, are not only meant for birthday party invitations, jazzing up gift packages or beautifying toys but also for challenge the user to make experiment with different decoration ideas beyond the realm of children´s rooms. Mt For Kids masking tapes can be written on, are easily torn and can be removed without leaving any residue.
mt For Kids masking tape, patterned Washi adh. ta.
13 Variants