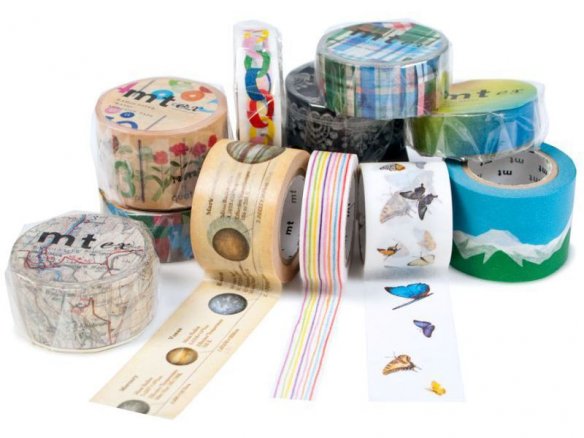 Quantity

10 m per roll

Material

rice paper

Surface

satin matt, s = 0.05 mm

Properties

acid-free, solvent-free acrylate adhesive, redissolvable without residues
Under the name mt Extra are found very special masking tapes the, for instance, have retro-style patterns or ones that were created in partnership with the great designer Minä Perhonen. The tapes come in different widths and like all the other mt Washi tapes are great for use in all kinds of decorative work. Obvious uses for these tapes would be on invitations, name cards or tasteful blackmail letters. Like the other Washi tapes, these adhesive strips take well to being written on and can be removed without leaving any traces.
mt Extra masking tape, patterned Washi adhes. tape
12 Variants