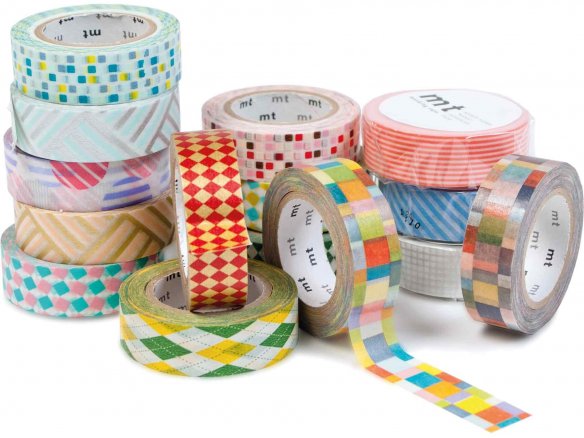 10 m per roll, rice paper, semi-gloss, th = 0.05 mm, acid-free, solvent-free acrylate adhesive, removes without leaving residue, roll inner core is 30.5 mm
These deco masking tapes come in a seemingly endless number of patterns, from beautiful traditional Japanese to typical Scandinavian to just plain great looking graphic patterns. We recommend the individual rolls for beginners.
For all those others who have inevitably become so passionate about them that they cannot stop using the tape for every conceivable and inconceivable purpose, these patterned rolls also come in sets (e.g., MT 2P DECO MASKING TAPE, PATTERNED WASHI ADHESIVE TAPE or MT WAMON MASKING TAPE, PATTERNED WASHI ADHESIVE TAPE).
You need more single patterned tapes for your Tape Art project? Please ask about bulk quantities!