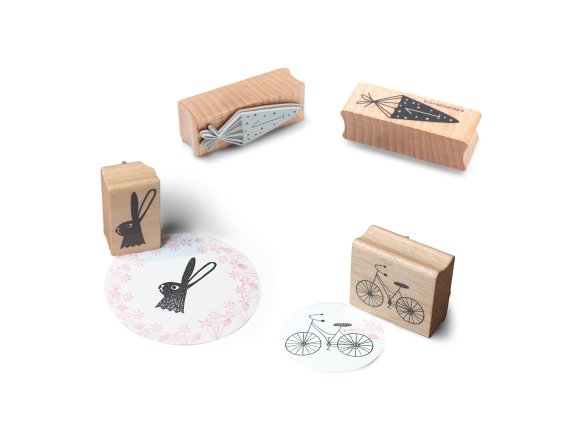 Handmade in Germany
Choose from a variety of motifs
"Stamps turn the smallest piece of paper into something special," says graphic designer Katja Kücherer. She's designed the simple and very graphic miniature motifs for every occasion. The stamps are made exclusively in Germany.
To have fun for a long time, you should stamp the rubber on a damp cloth after use until there are no more color residues.
Motif stamps with wooden handle, 1st day school cone,, ca. 20 x 60 mm
34 Variants