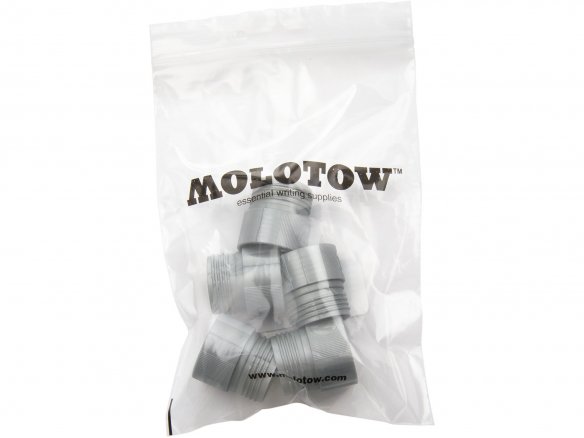 Extremely simple but also very practical - that´s what we have here!: the refill extension is a simple intermediate ring that provides the way for a quick, clean and easy refilling of all the Molotow markers. This is how it works:
Unscrew the marker head
Carefully pull out the pump valve
Screw the refill extension onto the marker body
Insert the pumping valve into the open side of the refill extension
Screw the marker head onto the refill extension - your done!
This has now given you the advantage that you no longer have to come into contact with the paint filled pump valve because the whole upper functioning part of the marker can now be unscrewed and screwed back on intact. All Molotow markers and all empty Molotow markers are compatible with the refill extension ring. Get them - you´ll love em!
Molotow refill extension
4 Variants