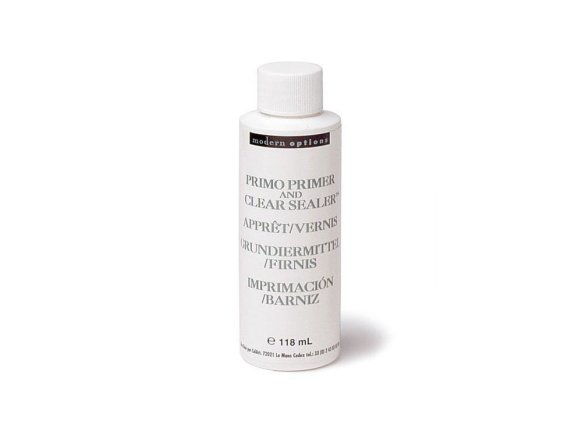 primer for oxidizing and non-oxidizing ground paint used before applying Modern Options metal paints, white (transparent when set)
The primers have two purposes: On one hand they can be used to make the surface of the target object smoother before application of the metallic surfacer. This can be especially necessary in the case of ceramic or wood materials. For this purpose, the primer for non-oxidizing surfaces will suffice. On the other hand, if the protection of a metal surface from corrosion is your goal, the primer for oxidizing surfaces must be chosen for use.
The primer for non-oxidizing surfaces can also be used as a varnish.
Modern Options primer/sealer
2 Variants