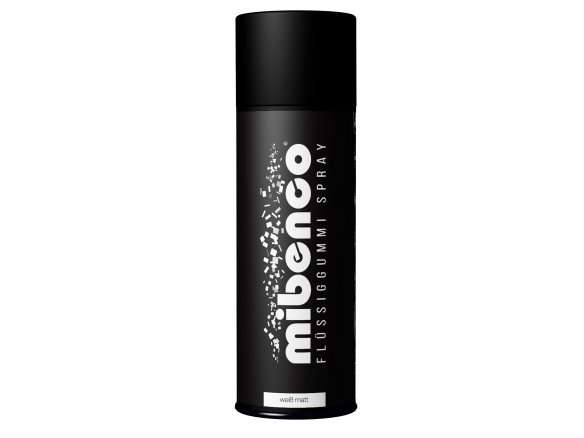 synthetic solvent-based liquid rubber, air-drying, drying time minimum 1 hour (depending on the layer thickness), UV and weather-resistant, odourless, removable, made in Germany
Mibenco liquid rubber SPRAY is great because of its versatility. It coats, rubberizes, repairs, seals, provides grip and is slip-resistant – while still resisting abrasion. Even under extreme conditions it achieves and maintains maximum flexibility because it does not become brittle or crumbly.

Mibenco liquid rubber SPRAY sticks to practically all surfaces like metal, wood, stone, fabric, glass, plastic and many more. And once in place it is UV and weather-resistant and, after being allowed to dry, permanently elastic and odourless. If the rubber layer is no longer needed you can just pull it away from the surface.

Also good to know is that all the colours available in the spray version can be mixed together with the Mibenco PUR liquid rubber.
Mibenco liquid rubber SPRAY
11 Variants