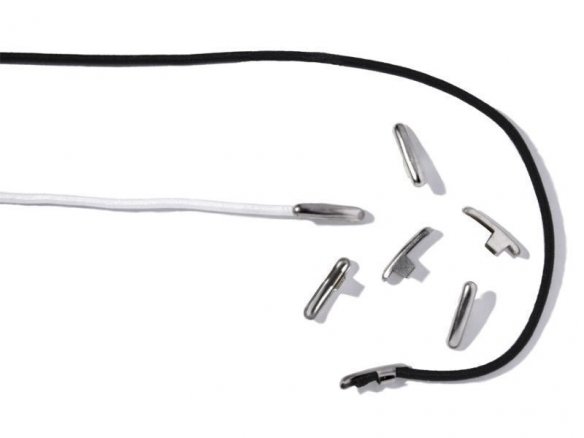 In order to attach them, the stretch cord should be placed in the open split-pin around which a pliers should be placed and the pin bent inwards in such a way that cord is clamped within it. When doing so, the hemispherical pin must be pressed so that it becomes flat. In order to protect the surface of the pin from being scratched, the jaws of the pliers should be covered with cloth or some such material.
Metal split-pins for rubber stretch cord
2 Variants
Note
Please note that no exchange is possible in the case of products cut from rolls.