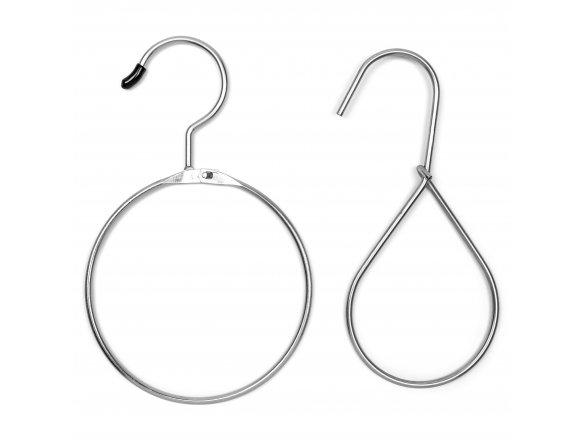 steel, galvanized, with snap fastener, given diameters = inner diameter of ring x diameter of the steel
These sturdy rings with hook holders are actually designed to hold objects that can hang lengthwise like belts, towels or chains. But they can also serve as a display ring for cardboards or films or as a key ring for anyone with lots of keys.
Both versions can be opened by pressing the ring together and loosening the clasp.
Merchandise ring with hook
2 Variants