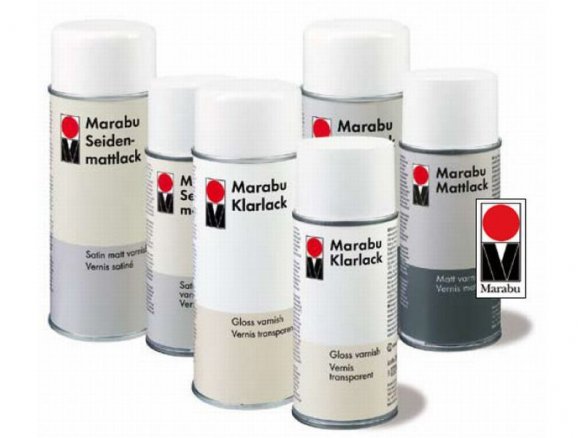 smudge-resistant, weather-resistant, hazard warning: F+ extremely flammable
The Marabu transparent sprays will adhere to dry, dust-free and grease-free surfaces of cardboard, paperboard, wood, glass, stone, metal, clay and various natural materials.
It is crystal clear when dry and provides a waterproof and weatherproof coating. By applying two coats, a film-like high gloss can be achieved. The matte and semi-matte lacquers are colourless and transparent and weatherproof when dry.
Marabu transparent spray, colourless
6 Variants
Note
Even though solvent in the matte and semi-matte varnishes is compatible with polystyrene foam, the Marabu TRANSPARENT varnish is not and should under no circumstance be use with polystyrene foam and in the case of plastic should only be used after preliminary testing.