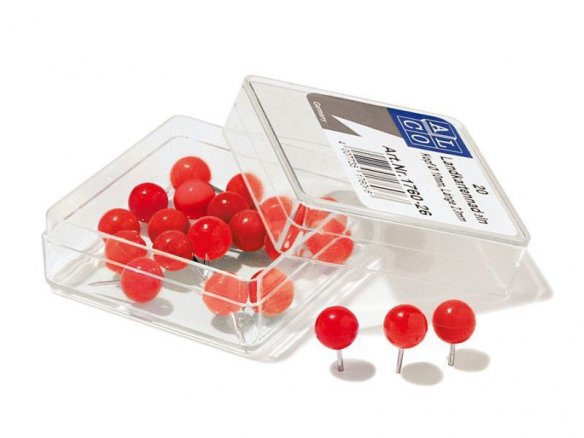 l = approx. 20 mm, come in plastic box
Pins with round heads are not only used to attach paper to pinboards. When constructing architectural models, urban development models and landscape plans, these tacks, with their coloured as well as black and white heads, are not only easy to "plant" but are also an aesthetically pleasing way to represent trees.
For information regarding the diameter of tree crowns and the scale of model trees, please consult the subheading "Model Trees" under the heading "Model Making" (left column of webshop) where you will find "Information about Model Trees". The tacks with 10 mm heads are actually only suitable for working models because they are not all that well made. In addition, the underside of the ball is somewhat flattened.
Map pins, ball-headed, coloured
24 Variants
Note
Please note that the colour of the round heads can vary slightly from order to order.