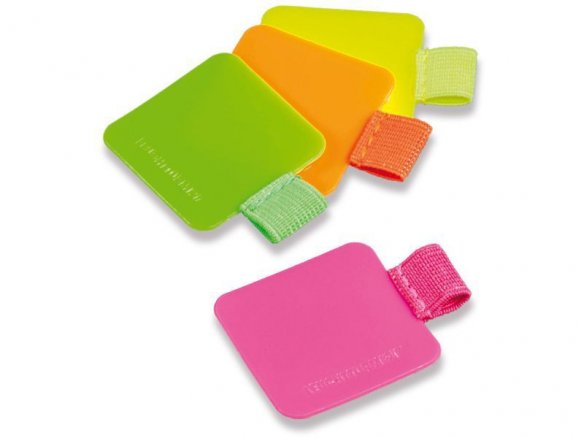 plastic pad: 40 x 40 mm, self-adhesive, with matching colour loop made of elastic fabric sewn onto it, th = ca. 15 mm
The Pen Loop is the answer for every calendar or every sketchbook, diary or notebook: simply glue it inside the cover and a pen will always be at hand when important appointments or, even better, super ideas need to be noted. This pen holder consists of a self-adhesive square pad with a very elastic textile loop for holding pens attached to it. It doesn´t matter if it is a fineliner, fountain pen or thick artist´s pencil - they will all fit into the Pen Loop!
Leuchtturm Pen Loop pen holder
3 Variants
Note
Please note that since our supplier sends the Pen Loops in colour assortments of pastel, earth tones or neon hues, we are not able to ship a specific colour of your choice, only a random one from within one of the groups.
Accessories and Related Products