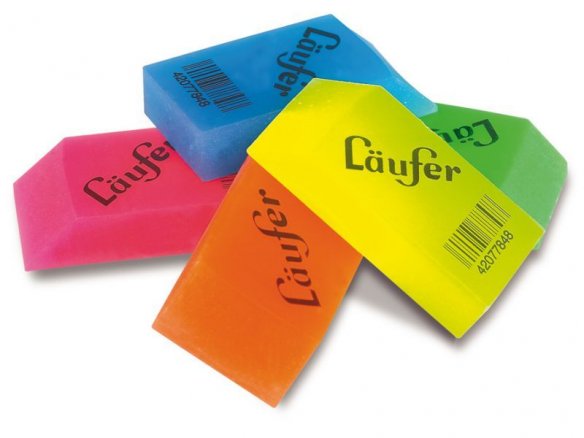 Eraser in 5 different neon colours (yellow, orange, pink, blue, green), for coloured and graphite pencils, Ratzefix /Pencil shape version is made of rubber, block version made of translucent plastic
An eraser is always at the ready to expunge small mistakes – over and over again. The Läufer Neon erasers work great on all lead and coloured pencil markings. They will not smear the area nor damage the paper when properly employed. The five dazzling neon colours (yellow, orange, pink, blue, green) that Ratzefix has come up with add conspicuous and pleasing accents to pencil cases or office desks.
By the way: Läufer has been making erasers since 1922 ("made in Germany") and was consequently named "Brand of the Century" in the eraser category!
Läufer Neon eraser
2 Variants
Note
Please note that our supplier sends this article to us in one particular colour – which means that we cannot take your desire for a certain colour into account when filling your order.