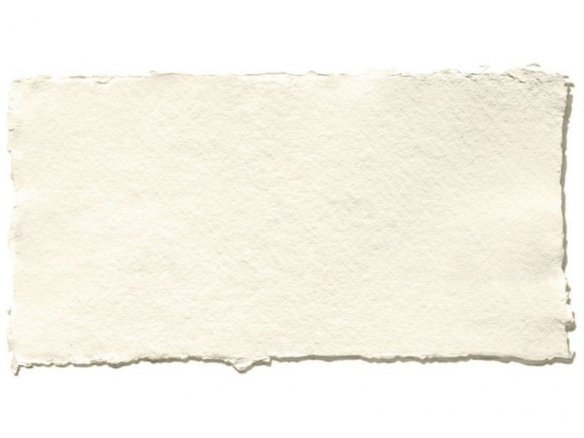 handmade paper made from 100% cotton fibres, 4 original deckle edges, surface is sized, acid-free (pH = 7.0)
Our artist's rag paper is produced in India at the "Khadi Paper Mill". Further information about Khadi can be found in the general text for handmade paper.
Even though we always recommend the sturdier artist's rag paper for watercolour work, this version is suitable for water-based paints as well: the sizing of the surface with gelatine guarantees the desirably slow absorption of the paint, the rough texture of the rag paper increases the apparent transparency of watercolours and the typical irregular fibre structure of the paper improves the adherence of the pigments and thereby allows for more subtle colour transitions. The following are particularly good for writing on this paper: Rollerball, Staedtler Lumocolor permament (F), Faber-Castell Pitt Artist pen. The following pens should not be used: Copic multiliner, Edding profipen.
In addition, rag paper, especially in the smaller sizes, can be used for many other purposes like, for example, greeting cards and postcards, beautiful letters, artist's prints, etc.
Khadi rag paper, white
9 Variants
75 mm x 100 mm
100 mm x 150 mm
150 mm x 210 mm
210 mm x 300 mm
560 mm x 760 mm
Note
The given dimensions are approximate because each sheet is individually made.