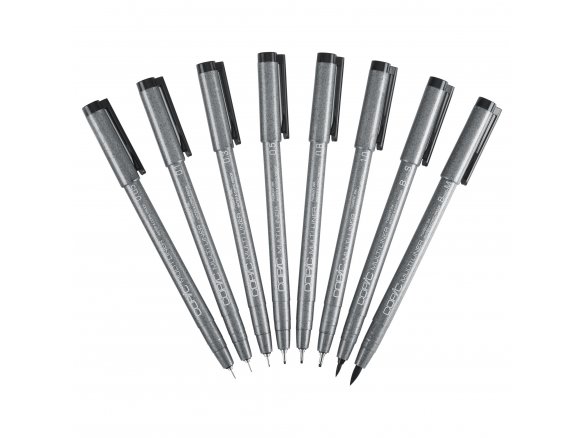 Ink property

ink does not bleed when drawn over with Copic markers

tip

metal encased plastic point

equipment

grey tinged plastic barrel with line width indicator, cap with clip
The Copic Multiliner was specially developed for sketching. Its lines and strokes remain sharp and will not bleed even when drawn over with a Copic Marker many times. Sketches or drawings that are made with the Multiliner are UV resistant and can be copied with great results.
Copic Multiliner
10 Variants
0,05 mm
0,10 mm
0,30 mm
0,50 mm
0,80 mm
1,00 mm
2-5 mm