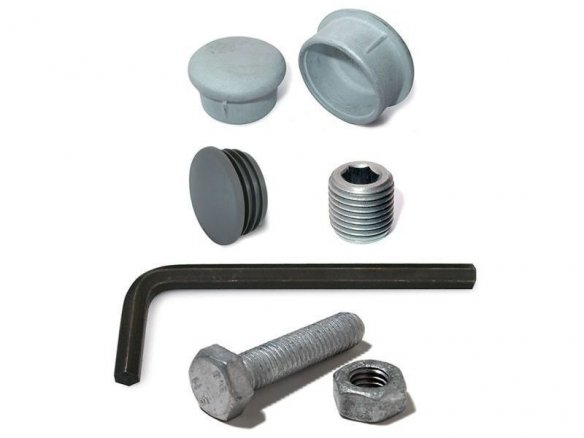 for Interclamp tube connector or tubes with inner ø 19.05 mm
These accessories supplement the Interclamp tube connector system. All insertable elements fit exactly in a tube with an inner diameter of 19.05 mm.
Unfortunately, no special castors are available for the Interclamp system but the castors for the 25 mm diameter system found under ACCESSORIES FOR TUBE AND PIPE CONNECTOR SYSTEM ø 25 MM can be used. In order to attach these, we recommend you use the separately available EXPANDER INSERT FOR CASTORS.
Interclamp steel tube connector f. ø 26.9 mm tubes
9 Variants