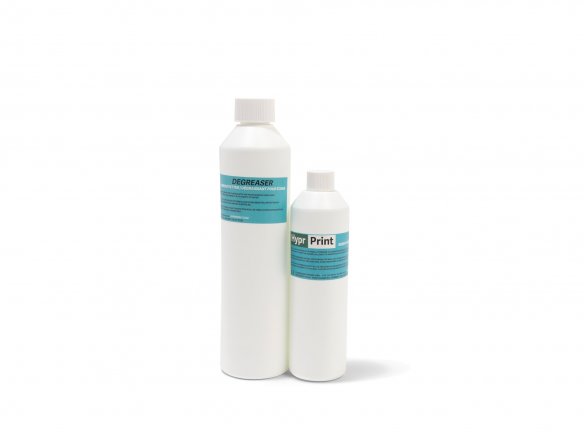 Longer screen usage during printing
Biodegradable
Ph neutral
When screen printing, you need screen degreaser to prepare the screen for coating with photo emulsion optimally. The liquid degreaser is pre-mixed and is used to degrease coated screens and to clean new screen printing frames. It is pH-neutral, biodegradable, and used to completely clean the screen of grease particles (fingerprints, etc.) and other residues. This process is the only way to ensure that the photo emulsion adheres to the screen for an extended period without any problems.
Application:
Apply the degreaser directly from the bottle with a sponge on the screen. Let it act for 2-3 minutes, and then, rinse it from the screen with clear water. Please allow the screen to dry completely before coating with photo emulsion.
HyprPrint degreaser
2 Variants