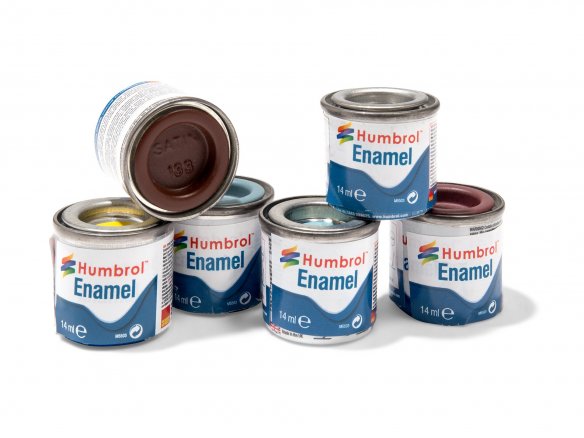 enamel paint, smudge-proof, weather-resistant, saliva resistant
This paint collection with its over 150 colours for model making provides a great selection of matte, semi-gloss and glossy paints for use in model making. These enamel paints, which come in cans holding small amounts, will stick to practically all substrates made from plastic, metal, glass or plaster.
The paints, because of their very finely ground pigments, can be successfully applied with a brush or (after previously being thinned with, for example, CELLULOSE THINNER) a spraying device. Especially in the case of the matte hues the paint is fast to handling shortly after application.
For an overview of the paints you can order a free sample card from us.