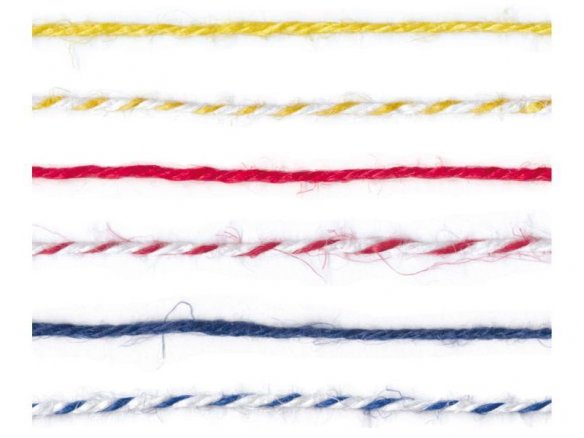 3-strand twist, 100% hemp, weight about 200 g, dye is food-safe
A large amount of the production of this twine is indeed shipped to the "wurst" sector (German name is "Wurstfaden" = sausage twine) to be used to close up sausage ends in a colourful way. Most of our customers will probably not be engaged in such an enterprise but this simply beautiful, non-toxic twine can be used to tye and bind, hang, wrap and enclose all the other things in the world calling out for such treatments.
Hemp butcher's twine
6 Variants
Note
Please note that no exchange is possible in the case of products cut from rolls.