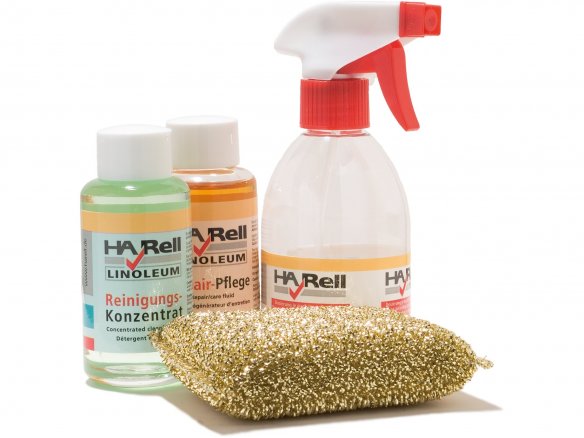 Contents

set with Harell care and cleaning products for linoleum, mix and spray bottle (PET), cleaning pad

Hazard warnings

Xn harmful, Xi irritant, F highly flammable
Description
Hazard warnings
The Harell cleaner with natural enzymes can remove even the most stubborn dirt from a surface. The Harell Repair-Care lastingly restores the linoleum´s protective, UV-absorbant and disinfecting surface seal each time you use it.
Danger, Kohlenwasserstoffe, C10-C13, n-Alkane, iso-Alkane, cyclische Verbindungen, <2% Aromaten = 55 - < 60 %, 2-Butanonoxim (vgl. Ethylmethylketoxim) = < 1 %, Aspirationsgefahr: Asp. 1
Hazard warnings
H304: May be fatal if swallowed and enters airways.
Safety instructions
P301+P310: IF SWALLOWED: Immediately call a POISON CENTER/doctor/….
P331: Do NOT induce vomiting.
P405: Store locked up.
P501: Dispose of contents/container to …
Harell care and cleaning set for linoleum concentrate/oil (100 ml each), mix bottle, pad