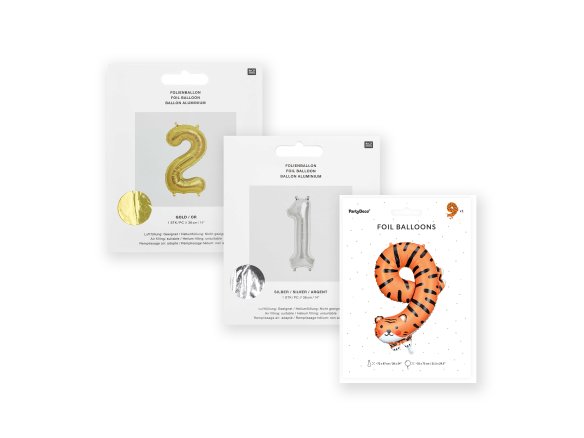 Foil balloon as numbers and letters, each available in gold or silver
Air filling has a shelf life of several weeks
with practical hanging options at the top and bottom
use a pump or straw to inflate
CE-approved quality
Numbers 0-9 for selection
The voluminous balloons in excitingly shimmering gold or silver are not only great as party decorations, but also make a great gift idea for birthdays, anniversaries, New Year's Eve and Co.
Good to know:
Balloons with a height of approx. 36 cm are only suitable for filling with air, as they cannot fly with helium due to their own weight.
The use of helium works without problems at a balloon height of 86 cm. 
Look out! Not suitable for children under 3 years of age, danger of suffocation when uninflated! Use of the balloons only under adult supervision. Keep uninflated balloons out of reach of children and remove burst balloons immediately!
Foil Balloon Number
40 Variants