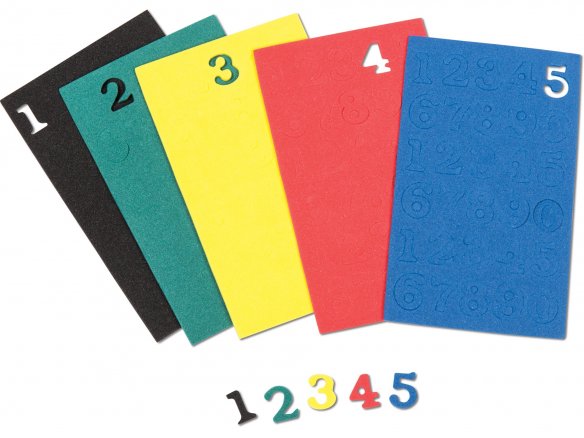 stamped pieces from EVA foam, th = 2 mm, closed cell, 5 sheets, assorted colours: red, blue, green, yellow, black, come in PE bag
Numbers are very popular handicraft objects with many uses. Children can use them to learn arithmetics, they can be used to label cards, folders or cases or they can be simply used for decorative purposes like, for example, in scrapbooking work.
Foam rubber numbers are flexible, crease-proof, lightfast and waterproof and thereby have many more and variable uses than their cardboard brothers. The recommended adhesive for working with foam rubber is TESA ALL-PURPOSE GLUE; for stronger bonds PATTEX TRANSPARENT should be used.
Foam rubber numbers, coloured, 150 pieces 0 to 9, h=15 mm, 5 sorted colours