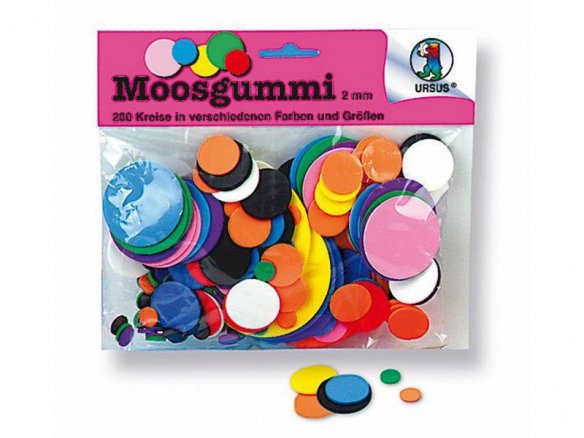 stamped pieces from EVA foam, th = 2 mm, closed cell foam, colour sorted, come loose in a PE bag
Small buffer or damping elements can be quickly and easily made out of this material. At the same time, it is a versatile handicrafts material for children of all ages because the foam discs are easier to cut with a scissors (or for adults: a blade) than, for example, a stiff handicraft cardboard would be. For example, it is comparatively easy to make a stamp by cutting the desired shape out of the foam rubber and gluing it to a BEECHWOOD CUBE. The recommended adhesive for this work is TESA ALL-PURPOSE GLUE; for stronger bonds PATTEX TRANSPARENT should be used.
Please note that the colours can vary slightly from order to order. Our foam rubber discs conform to the 88/378 safety specifications for toys.
Foam rubber discs, round, coloured, 200 pcs., ø 10-65 mm, many sorted colors and sizes