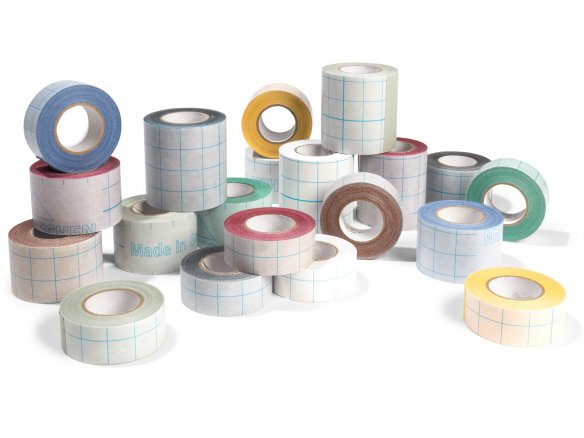 coloured, acid-free, solvent free acrylate adhesive, paper backing
The textile fabric Filmoplast T is coloured with natural dyes. The aqueous dispersion based acrylate glue is aging resistant, will not yellow, will not become brittle, will not bleed through, is pH neutral and is produced in an ecologically friendly way without solvents.
Filmoplast T is used for reinforcing the reverse side of folding game boards and the spine grooves of books, for repairing book spines and for reinforcing book cover joints. In picture framing work it is used as a dust-proof seal for the picture, the window glass and the passepartout as well as for making borders and mounting work. We also very often sell this product to customers who use it for making inexpensive folders.
Filmoplast T is easier to attach than book cover films because it is thicker and, if necessary, it can be stretched a bit when applied.
Filmoplast T linen fabric, self-adhesive
20 Variants
Note
Please note that no exchange is possible in the case of products cut from rolls and the minimum order for products sold from rolls is 0.5 running metre.