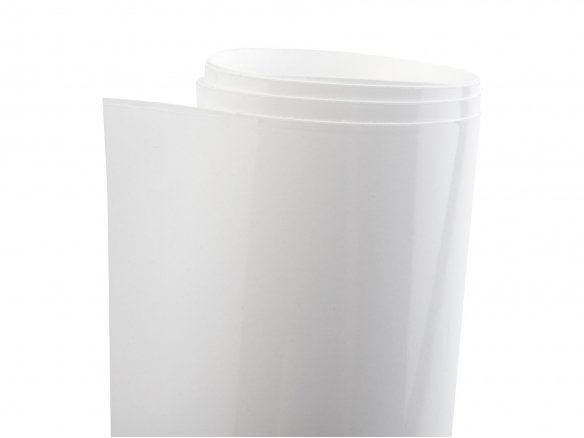 transparent, colourless, glossy, for indoor and outdoor use, (highly) UV stabilized, monomer plasticized PVC, th = 0.07 mm, self-adhesive on one side, solvent and acid free acrlylate adhesive: 30g/m² (adhesive strength: ca. 19 N/25 mm upon application and ca. 24 N/25 mm after 24 hours); release liner: siliconized Kraft paper, 138 g/m²
Filmolux Photo protective film is a transparent, glossy, soft-PVC film that has universal application both indoors and outdoors. It protects traditional photos as well as ink-jet and digital media (paper, polyester or PVC) against soiling or other environmental influences and extends their longevity (indoors: max. of 8 years; outdoors: 2 to 5 years, depending on degree of edge protection). The film can be worked with at temperatures from -30 degrees to +50 degrees centigrade. The film is washable and can withstand treatment with numerous cleaning agents and solvents.
The water-based acrylate adhesive is non-aging, pH neutral (acid-free) and is produced without the use of environmentally harmful solvents.
Prints should be allowed to dry for at least 12 hours before you attempt to laminate them with Filmolux Photo. When used outdoors, the edges and any seams must be sealed (with clear varnish or by folding over the edges) in order to avoid moisture penetration.
Filmolux photo protective film, glossy, w = 1040 mm
Note
the minimum order for products sold from rolls: 0.5 running meter. Please note that no exchange is possible in the case of products cut from rolls and pre-cut pieces.