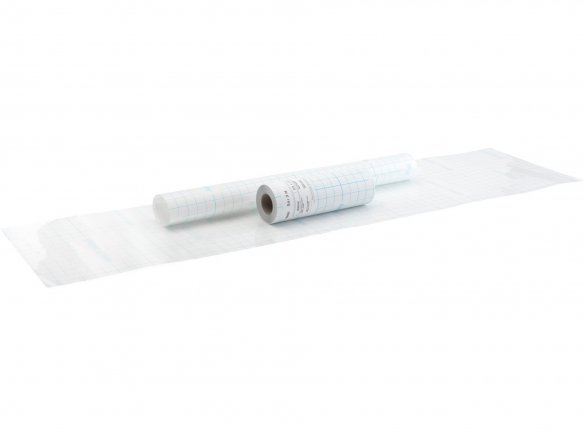 transparent, colourless, glossy, monomer plasticized PVC, th = 0.07 mm, solvent and acid free acrylic adhesive, adhesive strength is ca. 0.5 N/25 mm upon application and ca. 1.0 N/25 mm after 24 hours), paper release liner
Filmolux is the classic book cover film, which serves to protect books, booklets and games as well as maps and blueprints against wear-and-tear in libraries. Once covered with this glossy film, any object can subsequently be quickly cleaned with a wet rag or the like. The acrylate adhesive is non-aging, pH neutral (meaning acid-free), will not bleed through and is produced in an environmentally safe fashion (without solvents).
Because the initial sticking power is slow to develop, the Filmolux can be readjusted on most smooth surfaces if necessary (e.g. when it threatens to create a fold when being applied). The film attains its full adhesive strength after about 24 hours. It can be worked with at temperatures between -30 and + 50 degrees centigrade.
Filmolux book cover adhesive film, glossy
3 Variants
Note
The minimum order for products sold from rolls: 0.5 running metre. Please note that no exchange is possible in the case of products cut from rolls and pre-cut pieces.