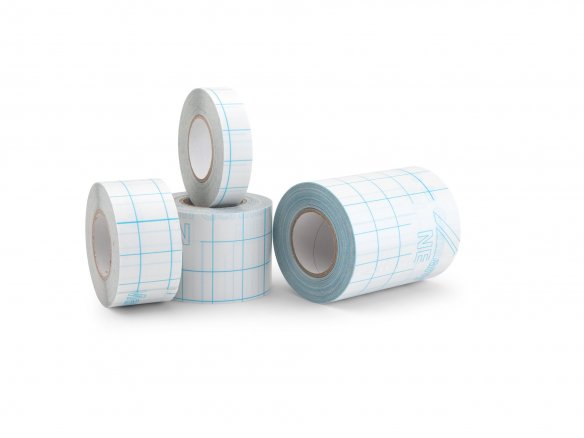 transparent, colourless, glossy, UV stabilized monomer plasticized PVC, th = 0.07 mm, solvent and acid free acrylic adhesive, adhesive strength is ca. 5 N/25 mm upon application and ca. 10 N/25 mm after 24 hours), paper release liner
Filmolux is a protective film with a high initial adhesive strength that has universal application even on textured or rough surfaces. Filmolux 609´s 20 to 100 mm widths make it ideal for reinforcing book spines or for protecting labels. Its glossy surface can be washed and can withstand being exposed to cleaning agents and solvents.
The acrylate adhesive is non-aging (will not yellow or become brittle), pH neutral (meaning acid-free), will not bleed through and is produced in an environmentally safe fashion (without solvents).
Please note that short-term exposure to temperatures over 70 degrees centigrade or continuous heat exposure over 50 degrees centigrade can lead to discolouration of the film.
Filmolux 609 protective film, roll, glossy
4 Variants