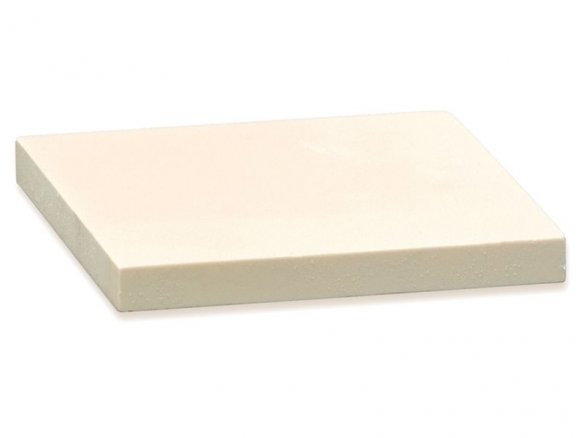 material

flexible synthetic rubber block for making rubber stamps

Care instructions

should not be cleaned with solvent
With a carving block and and cutting tool you can make your own stamps. Stamping is a relief printing method similar to the classic linocut technique. As compared to the latter, working in/with rubber has a bunch of advantages: the material is clearly softer, a lot less effort is needed to carve it as compared to linoleum panels - which is one reason this type is much more suitable for kids to work with. And any chance of injury is not only much less for children but for everyone else as well. A further advantage of carving rubber as compared to linoleum: rubber is naturally less brittle and precision tools are much less likely to break when working on it - as can happens with linoleum under some circumstances.
The soft surface allows for clean cuts in all directions when, for example, working with linoleum carving tools but also with a wood carving knife, a scissors or a kitchen knife. The density of the material allows both sides to be worked on. Basically every kind of paint can be used when making prints with this block; in the case of paints containing solvent, however, a test should be made to check the compatibility with the (synthetic, and also latex-free) rubber.
What is the difference between the white and blue versions of the rubber? The white version is somewhat softer, which makes it the best choice for kids because it is easier to work with. The blue version, on the other hand, is better for really fine, precise carving because it is somewhat firmer and stable and somewhat less elastic.
Factis artist carving block, very soft, (white), 9 x 80 x 90 mm