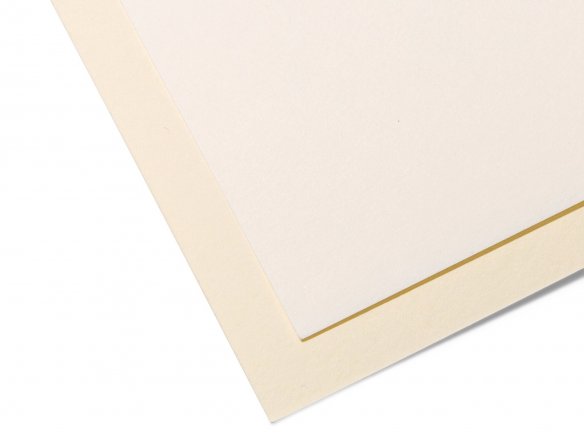 Volumes

1.13-fold volume (1.3-fold at 100 g/m²)
This paper is also known under the name Plano Book. In contrast to most other book printing paper, it is a matte finished and rough surfaced material which is not smoothed out in the production process ("mill finished").
A further reason for these surface attributes lies to the fact of the volume of the paper. In comparison to a normal treated paper with normal smoothness our rough book printing paper is thicker and correspondingly sturdier.
This paper is resistant to aging per ANSI 39-48-1992 and ISO 9706, chlorine-free bleached (TCF) and free from optical brightening agents.
This matte book printing paper is excellent for use as a drawing paper for pencil, charcoal and chalk. In offset printing, it is used to produce prints which demand an especially high volume and matte-finished surface. The paper is guaranteed to accept ink-jet and laser printing.
Drawing (book printing) paper/board, rough
6 Variants
210 mm x 297 mm
297 mm x 420 mm
720 mm x 1000 mm
860 mm x 1220 mm