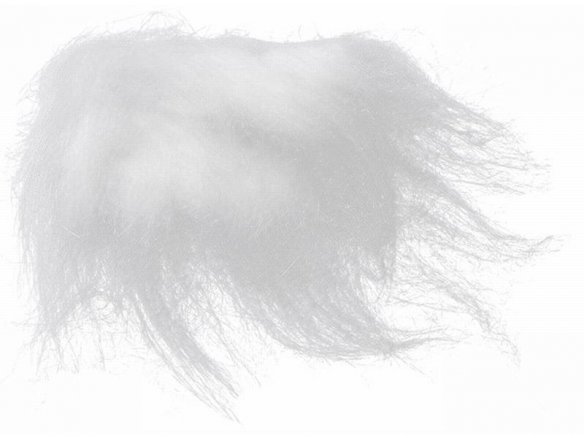 fibres are 50% modacryl and 50% acrylic, cord carrier is 20% polyester and 80% acrylic
Anyone who has children will know how difficult it is to relieve a two-year-old child of the long-haired plush monster that he just got for his birthday from his loving auntie who did not really bother to wonder if the thing actually belonged in the kid's hands or not. Well, it must be something of the same kind of fascination that prompts someone to cover his stereo speakers with deco-plush!
Modacryl is a modified acrylic fibre that is, along with other attributes, flame retardant. It should be noted, however, that our deco-plush has not been officially tested for flame resistance!
In order to prevent this plush from pilling or shredding when being cut, you should "comb" the fibres so as to form a part (like your hair) along the intended path of the cut.
Decoration plush ''Flokati'',long-haired, coloured
4 Variants
Note
The minimum order for products sold from rolls: 0.5 running metre. Please note that no exchange is possible in the case of products cut from rolls.