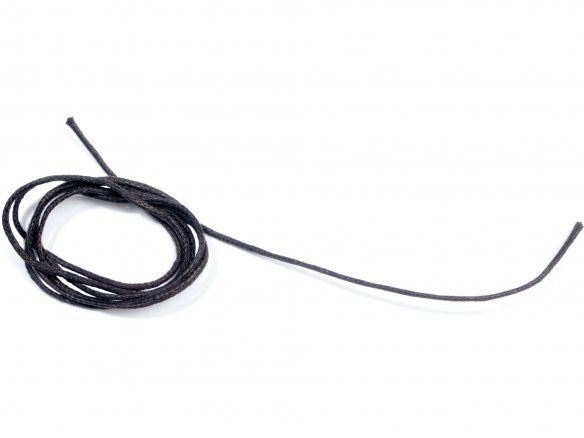 material

100% cotton

Structure

braided without core
A cotton cord is not anything special in and of itself but this one stands out from the rest by virtue of its extremely fine braiding and the fact that it is waxed as well. These two attributes combined produce a smooth, slightly glossy surface because of which it is at first not easy to tell just what material it is made of - it could just as well be leather or paper. This cord is definitely versatile, though: it is a relatively solid and dimensionally stable round braid and, as a result, has comparatively low stretchability. It is often used in the making of jewelry but can just as well be used for packaging, for tying purposes or for spanning (for hanging), for attaching, for handicraft work or just work around the house or shop.
Please note: Due to the production process we cannot guarantee the continuity of the material. Therefore, knots may occur at the points where the cord is interrupted.
Cotton cord, waxed
16 Variants
Note
Please note that no exchange is possible in the case of products cut from rolls.