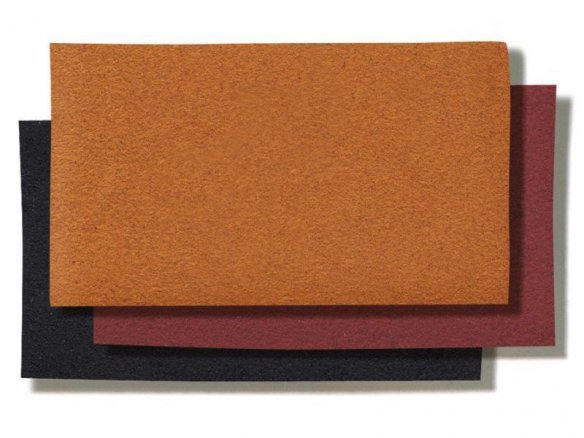 solid colour, matte, surface similar to suede is made from microfibres (comparable to Alcantara), reverse side is a polyester fabric carrier material
Ever since the microfibre technology has become so successful, we keep coming across more and more materials that really impress us because of their rich, velour/leather-like surface. Unfortunately, most of these materials are pretty expensive. In the case of Chamel Selection, with its beautiful suede appearance, we nevertheless decided to add it to our range of products because the cost-performance ratio was so positive as to justify it.
Chamel Nouveau is a particularly beautiful covering material for making displays, packages, boxes or presentation cases all the more elegant. The carrier material, which is made from a high-quality polyester fabric, adds to the ease of working with this bookbinding fabric because of its stretchability.

Chamel Sélection bookbinding fabric
10 Variants
Note
Please note that no exchange is possible in the case of products cut from rolls and the minimum order for products sold from rolls is 0.5 running metre.