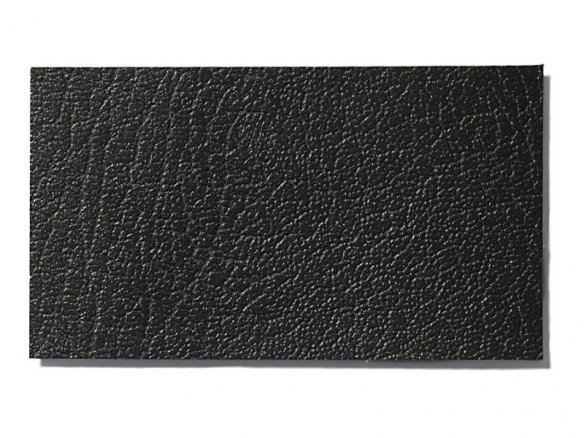 one side is coated in coloured acrylic, glossy, embossed on one side, carrier material is made from leather fibre, anthracite, matte
Bookbinding leather made from leather-fibre material is what could be called leather from a roll. Up to 85% of this material is made up of recycled leather fibre as well as natural latex, natural fats and tanning agents. At first glance it not only looks exactly like real leather but feels and smells like leather as well. In terms of processing and utilization attributes it is a lot like real leather as well.
The versions that we have on offer are best suited for high quality leather wares, bound books, papeterie as well as high quality packaging. This material can be blind tooled, hot-film stamped and screen printed.
Cervo bkbinding leather (Lefa), calfskin embossed
2 Variants
Note
Please note that no exchange is possible in the case of products cut from rolls and the minimum order for products sold from rolls is 0.5 running metre.