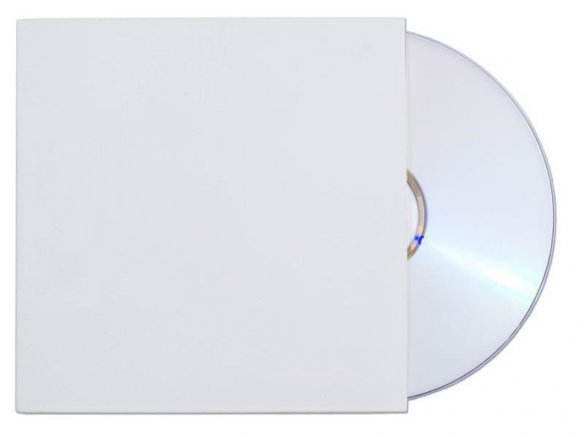 chromo duplex board, white/white, one exterior side is painted matte, two parallel glue seams on the long sides, opening has small overhang, given dimensions: w x h
This paperboard CD sleeve is a high quality alternative for mailing, storing or giving CDs as gifts because it is so much better looking and sturdy than the sleeves made of paper. The material from which it is made is the key: chromo duplex board has, on the one hand, an extremely flat, painted surface that has led to its being used for making higher quality packaging cartons, while on the other hand it has a grammature of 160 g/m², which makes it considerably more durable than anything made with basic paper.
The exterior sides of the sleeves are pure white without any type of lines or barcodes to break up the flow of colour. When making a gift of a CD, this beautiful surface can't help but lead one to use this sleeve as-is, i.e. without any writing on it, just the untouched whiteness on its own because it looks so great. You can of course write on it by hand or add a label or other kind of sticker if you so desire.
CD paperboard sleeve, 160 g/mř, white
2 Variants