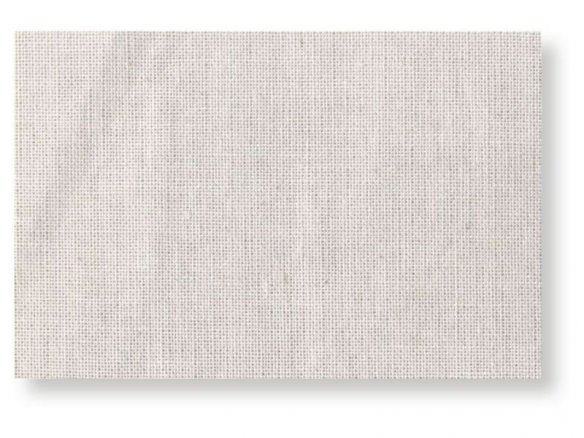 100% cotton, unbleached, unprimed, plain weave, very fine texture, very absorbent
Cotton nettle is a cost-effective, lightweight cotton fabric with a very fine weave that is especially suitable for being stretched on small stretcher frames. When applying a foundational coat care should be taken not to apply so much that it bleeds through the fabric.
Originally, "nettle cloth" referred to a plain weave fabric made from stinging nettle bast fibres that was mostly used in unbleached condition. Since cotton was introduced into Europe, the term "nettle" has come to generally stand for simple, unbleached, undyed cotton fabric that serves as the base cloth for printing, dying and bleaching but as painting canvas as well.
This lightweight cotton nettle is not only great for painting, but test sewing of patterns, for pillow inlays, curtains and much more.
Canvas, cotton nettle cloth M,150g/m²unprimed, w=1,60 m, very fine texture, highly absorbent, whi