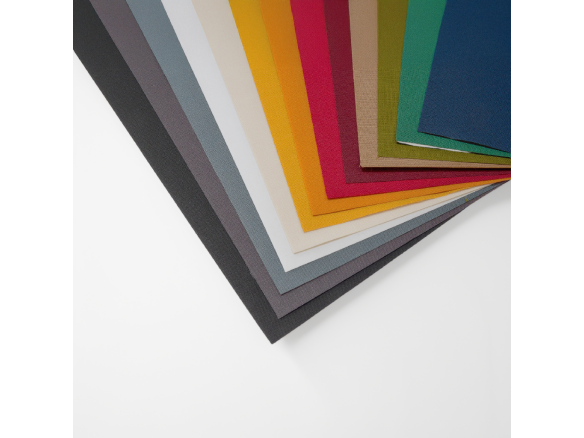 uncalendered
slightly rough feel
also suitable for lamp-building
material

100% coloured spun rayon fabric, not calendered

Carriers

reverse side is acid-free, white paper carrier 30 g/m²

Fabric configuration

warp 23.0 threads/cm, weft 21.7 threads/cm

Useable width

1320 mm
The Brillianta bookbinding cloth is not calendered and, as a result, has an appealing, lightly rough texture. The calendered versions Charmant and Almoline have otherwise the identical composition as the Brillianta but are correspondingly smoother and more suitable for embossing, stamping and printing.
Brillianta bookbinding cloth, coloured
28 Variants
Note
Please note that no exchange is possible in the case of products cut from rolls and the minimum order for products sold from rolls is 0.5 running metre.