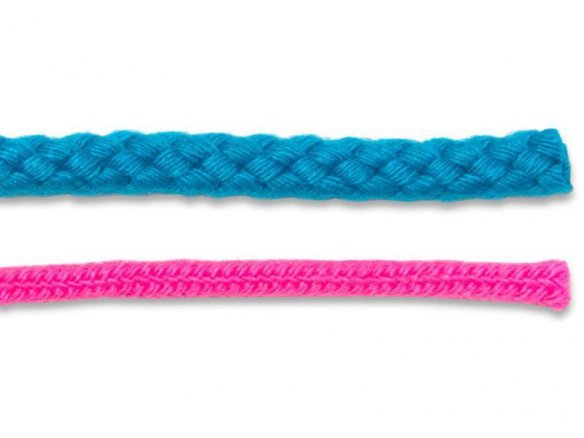 100% acrylic, no core, machine washable up to 40 °C
This acrylic braided cord can be used as the drawstring on the hood or waistband of a jacket, as an anorak cord, etc. – but it can also be used as a cord for wrapping gifts or packages or for handicrafts work as well. The ends of the cord can be simply tied into knots over which you can slide a CORD END (cap). A CORD LOCK is the correct means for securing pull cords or the like.
Braided cord, coloured
14 Variants
Note
Please note that no exchange is possible in the case of products cut from rolls.